Virtual Consultation
Free 15 minutes
We are offering a free phone consultation,  or virtual consultation for up to 15 minutes using the phone, Zoom, Facetime, Whatsapp, or Facebook messenger. A Chiropractor will discuss your symptoms and give any stretches, exercises or advice we think will help you. Additionally we will advise you what you should avoid doing as well as what you should be doing to facilitate rapid healing in your body.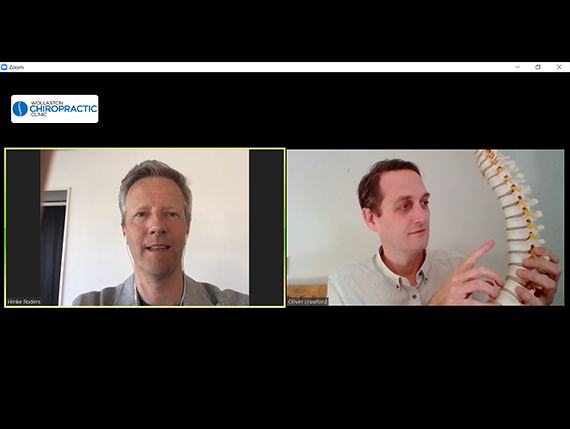 Ring or email to book your time
To book for your free virtual consultation give us a call or email asking for a "free virtual consultation". A team member will arrange the appointment. This will take 15 minutes and will be with a Chiropractor.
11 Church Street,
Stourbridge, West Midlands, DY8 1LT